Welcome to the Federation for Community Development Learning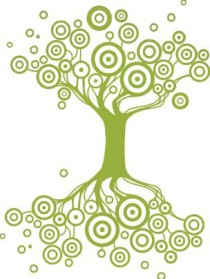 FCDL is the UK wide membership networking organisation that supports community development through advancing and promoting good quality Community Development learning and practice at local, regional and national levels. FCDL works to provide a network to support the development, evaluation and dissemination of good quality Community Development learning, training and qualification opportunities.
Take Part In Phase Two of the Review of the Community Development National Occupational Standards (CDNOS)
Guidance to completing the online Phase 2 Survey
The revised draft Community Development National Occupational standards are here for you to read and give your feedback. See the link above for the Introduction and full details of the draft CDNOS. Please email nya@nya.org.uk to get your personal link to the online questionnaire. This personal link will guarantee that anything you input will be saved if you stop and start your responses in the survey.
Alternatively you can click on this direct link to the survey , but please note that if you do not complete the survey in one go your information may not be saved. https://www.surveymonkey.com/s/5BK22BY
You will find it helpful to keep the pdf document open whilst completing the survey.
Section 1 is the only compulsory section that you have to fill in and consists of short questions about yourself and organisation and contact details.
Section 2 asks about the Key Purpose of Community Development and the Key (functional) Areas.
You'll find the Key Purpose at the top of page 7 in the draft revised CDNOS.
The list of six Key (functional) Areas is also on page 7 of the draft revised CDNOS.
Section 3. This section asks general questions about the draft revised CDNOS as a whole. It includes questions about the Community Development Key Values. These five Key Values can be found in the draft revised CDNOS on pages 7 - 8.
It also asks about the Standards taken together and as they relate to each Key Area. The list of the Key Areas and the Standards that relate to them (functional map) are on pages 12 – 15.
Section 4 of the survey provides the opportunity to give detailed comments on each of the Standards in turn. This section looks very long. However, you need only complete the questions that apply to the individual Standards that you are interested in. The details of the Standards start on page 16 and continue until the end of the pdf document.
Each Standard includes a brief overview, 'What Community Development practitioners need to be able to do' (performance criteria), 'What Community Development practitioners need to know and understand' (the knowledge statements), and additional information 'Community Development Values in Practice'. 
The survey asks just five questions about each Standard. Please don't be put off by the length of the survey (necessary because there are 25 Standards), prioritise the Standards that you want to comment on.
Introduction and update re the review process so far
The Phase One consultation provided the feedback from over 200 community development practitioners that has informed the writing of the revised Community Development national occupational standards that are presented here. FCDL and our partners, Community Development Cymru, Community Work Education and Training Network in Northern Ireland, and the Community Learning and Development Standards Council Scotland, are working in partnership with Youth Work Colleagues involved in the Joint ETS. The National Youth Agency is managing the survey monkey on line questionnaire and passing over all the feedback for FCDL and partners for all analysis and action. We are also being supported by a Review Implementation Group composed of key community development employers and organisations from across all four jurisdictions.
Feedback from Phase One consultation on the current CD NOS 2009
The questionnaire responses and the discussions at events demonstrated a high level of support for the 2009 standards, while at the same time making suggestions for improvements. The key themes for improving on them were to shorten them where possible, make the language more accessible, and at the same time strengthen the standards, in the sense of making them more powerful tools for value based community development practice. This is what we have tried to do. We hope you will look at the revised standards, or parts of them, and tell us what you think.
Phase Two is now open and will finish on Friday 12th December 2014
The questionnaire is designed to allow you to fill in as little or as much as you feel is appropriate to yourself. The first section, about yourself and your activities, is compulsory but after that everything is optional. You may want to complete every question in every section, or just select the sections and questions that are most important to you. Your personal link will allow you to stop and start as many times as you want, without losing your information.
Please contact janice@fcdl.org.uk  or susi@fcdl.org.uk if you want more information. But we suggest that you first email nya@nya.org.uk to get your individual link to the survey and brief information about how to fill it in.
CDNOS Review Events
Friday 12 December 2014 ,Sandra Burslem Building. Manchester M15 6BH. Event supported by Community Audit and Education Centre, MMU.
10am -1pm
Supporting Good Quality Community Development Learning and Practice
The Federation has a long-established reputation for the excellence of our skills and knowledge and our high quality training expertise.
Strategic and project work 
FCDL has always played a leading role in the development and reviews of the Community Development National Occupational Standards, (CD NOS). We currently hold custodianship of the CD NOS, in partnership with our youth work colleagues.
All our past funded projects have provided free and customised development and learning support to a range of small, diverse and marginalised community groups. This work has  provided us with the opportunity to learn from community led groups and networks bringing diverse perspectives, insights and experiences.
In house training offered by FCDL
We can support you to use Community Development approaches to work effectively and inclusively in health, housing, environment, learning and other community and strategic settings.
FCDL can offer:
● Customised training (accredited and non-accredited)
● Consultancy, research and evaluation.
We use a sliding scale of charges. We are more than happy to discuss your needs or ideas with you. Talk to us on 0114 258 7270 or email susi@fcdl.org.uk
Read more about recent training delivered by FCDL.