Welcome to the Federation for Community Development Learning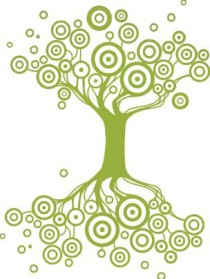 FCDL is the UK wide membership networking organisation that supports community development through advancing and promoting good quality Community Development learning and practice at local, regional and national levels. FCDL works to provide a network to support the development, evaluation and dissemination of good quality Community Development learning, training and qualification opportunities.
Watch this space for news of the Community Development National Occupational Standards 2015
We submitted the revised Community Development National Occupational Standards (CDNOS) at the end of January 2015 and we are awaiting news of their final approval by UKCES (the UK Commission for Employment and Skills).
As soon as we receive the approval, we will put the CDNOS 2015 on this website and we will publicise the good news, along with a summary of the key changes from 2009 to 2015.
The previous CDNOS 2009 are still available here for reference.
The Guide to Using the Community Development National Occupational Standards 2009 is still available here. While some of the details of the Standards will have changed, the guide is still very relevant as it describes how to use the Standards, covering Strategic and Project Planning, Recruitment and Selection, Planning and Reflecting on Personal Practice Development, and more.
Supporting Good Quality Community Development Learning and Practice
The Federation has a long-established reputation for the excellence of our skills and knowledge and our high quality training expertise.
Strategic and project work 
FCDL has always played a leading role in the development and reviews of the Community Development National Occupational Standards, (CD NOS). We currently hold custodianship of the CD NOS, in partnership with our youth work colleagues.
All our past funded projects have provided free and customised development and learning support to a range of small, diverse and marginalised community groups. This work has  provided us with the opportunity to learn from community led groups and networks bringing diverse perspectives, insights and experiences.
In house training offered by FCDL
We can support you to use Community Development approaches to work effectively and inclusively in health, housing, environment, learning and other community and strategic settings.
FCDL can offer:
● Customised training (accredited and non-accredited)
● Consultancy, research and evaluation.
We use a sliding scale of charges. We are more than happy to discuss your needs or ideas with you. Talk to us on 0114 258 7270 or email susi@fcdl.org.uk
Read more about recent training delivered by FCDL.