Welcome to the Federation for Community Development Learning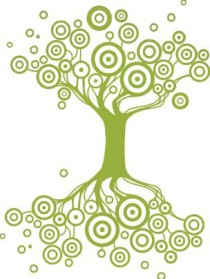 FCDL is the UK wide membership networking organisation that supports community development through advancing and promoting good quality Community Development learning and practice at local, regional and national levels. FCDL works to provide a network to support the development, evaluation and dissemination of good quality Community Development learning, training and qualification opportunities.
Take Part In Reviewing the Community Development National Occupational Standards (CDNOS)
The partnership of FCDL, Community Development Cymru, the Community Work Education and Training Network in Northern Ireland and the CLD Standards Council Scotland is undertaking a review of the Community Development national occupational standards (CDNOS). Our CD partnership is part of a larger one with Youth Work colleagues which enabled us to collectively successfully bid for the custodianship of the CD NOS and the Youth Work NOS. We are being supported in this review by many other key community development organisations across the four jurisdictions.
The current generation of CD NOS (2009) are being used more widely and more effectively than previous ones. The purpose of the review is to further improve the current CD NOS and make them as effective and accessible as possible in order to encourage good quality community development practice that will support communities to organise around their own identified agendas and for social justice in the context of policies and 'reforms' that contribute to ever increasing inequalities.
The review needs to be completed by February 2015 and there are two distinct consultation phases. Phase One starts the first week of September and closes on Friday 17th October (new extended deadline). The purpose of the questionnaire and events during Phase One is to involve Community Development practitioners – community activists and paid workers in different settings and sectors – in giving their views on the current CDNOS (2009). This information will be used to produce revised CDNOS. Phase Two, starting early November and closing mid-December, will be used to collect people's views on the revised draft CDNOS. This will involve another questionnaire and more events.
We are using a survey monkey version for ease of collation and analysis of the information that we will receive. However, in order to make sure that people don't lose their inputted information if they start to complete and then stop and return later, we need to give each respondent an individual link related to your email address.
We are using the resources of our partners at the NYA to manage the survey monkey process and so you need to send an email to nya@nya.org.uk in order to receive your personal link. The FCDL Community Development partnership will be undertaking all the analysis and subsequent revisions re the Community Development NOS.
The questionnaire is designed to allow you to fill in as little or as much as you feel is appropriate to yourself. The first section, about yourself and your activities, is compulsory but after that everything is optional. You may want to complete every question in every section, or just select the sections and questions that are most important to you.
Please contact info@fcdl.org.uk if you want more information. But we suggest that you first email nya@nya.org.uk to get your individual link to the survey and brief information about how to fill it in.
Download the current CDNOS
Click on the PDF above to download the current CDNOS in full.
Click here for for further information including:
Summary sheet giving a brief overview of the CDNOS;

CDNOS poster showing the key values, key areas and the 25 standards;

CDNOS guide with practice examples of how the CDNOS can be applied in different ways.
Consultation Events
During September and early October we invited everybody who is involved in community development practice to attend and share ideas at our events in Birmingham and London. Further events are planned for November - see below. These workshops explore:
What are the key issues facing communities and community development practitioners?

The key purpose, values, roles described in the current CDNOS and suggest what needs to change, go or be added.

How we can make the revised CDNOS both stronger and more accessible.
Thursday 13 November 2014, London Metropolitan University
Details and booking form available soon
Friday 28 November 2014, Leeds Beckett University
9.30am-1pm
Details and booking form available soon
Supporting Good Quality Community Development Learning and Practice
The Federation has a long-established reputation for the excellence of our skills and knowledge and our high quality training expertise.
Strategic and project work 
FCDL has always played a leading role in the development and reviews of the Community Development National Occupational Standards, (CD NOS). We currently hold custodianship of the CD NOS, in partnership with our youth work colleagues.
All our past funded projects have provided free and customised development and learning support to a range of small, diverse and marginalised community groups. This work has  provided us with the opportunity to learn from community led groups and networks bringing diverse perspectives, insights and experiences.
In house training offered by FCDL
We can support you to use Community Development approaches to work effectively and inclusively in health, housing, environment, learning and other community and strategic settings.
FCDL can offer:
● Customised training (accredited and non-accredited)
● Consultancy, research and evaluation.
We use a sliding scale of charges. We are more than happy to discuss your needs or ideas with you. Talk to us on 0114 258 7270 or email susi@fcdl.org.uk
Read more about recent training delivered by FCDL.